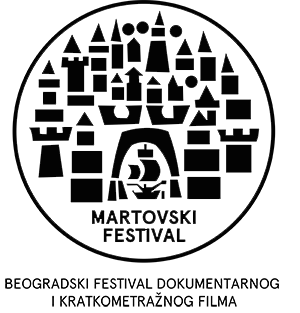 Documentary selection over 50 min
Havana Dreams
/ 52′
Production company: Zero produkcija
Directed and produced by:  Igor M. Toholj
To stay in Cuba, or to leave Cuba?  A documentary essay shot in December 2011, when Fidel Castro, after 52 years as has transferred power to his brother Raul. It explores the life in Havana at political crossroads. It blends archive footage, contemporary "voyeur" POV of the citizens living in the heart of the city and their everyday life, as well as stories of people who want to stay or are forced to leave their country.
*World festival premiere
---
The Sun Goes Down 
/ 53′ 30″
Production company: Bandur film
Directed by: Stefan Krasić
Produced by: Dragan Ivanović
Ana Hofman sets out on a quest to find out the origins of the most popular Slovenian folk song Solčence zahaja / The Sun Goes Down, only to find out that the song is neither Slovenian, nor a folk song.
*Serbian premiere
---
Speleonaut – Under the Stone Sky
/ 56'30"
Production company: CVK KVADRAT
Directed by: Sonja Đekić
Produced by: Svetlana Popović, Zoran Popović, Sonja Đekić
Story about the great, forgotten feat, about the wonders of the Universe, secrets of our planet! In the summer of 1969, at the time of the Moon landing, Milutin Veljković enters the world of muffled senses and during his extended stay in the Samar cave, he links the history of humankind – from the caveman to the astronaut!
---
I am What I am – The Story of Gipsy Mafia 
/ 50′ 48"
Production company: All Inclusive Films & Gete Institut Beograd
Directed by: Andrijana Stojković
Produced by: Frank Baumann, Zorica Milisavljević, Andrijana Stojković
Two Roma brothers make hip-hop rhymes about their life and their powerful words echo across the European continent.
---
Milestones
/ 61′ 44″
Produkcijska kuća: Fini Šnit Production
Directed and produced by: Jelena Radenović
A film about gigantic monuments from the Communist era, serving as proof that true work of art has everlasting value and lives on regardless of the change of ideologies and political systems.