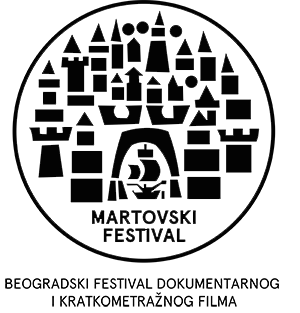 68. Martovski festival – Documentary selection over 50 min
Bulgarian Dream
/ 51' 14''
Production company: Novi Film d.o.o.
Directed by: Srđan Šarenac
Produced by: Srđan Šarenac, Lejla Dedić, Sead Kreševljaković
Just like many other senior citizens in Germany, Petra receives a miserable early retirement benefit. After paying rent and utilities, she is left with about 100 euros a month for food and other expenses, hardly enough to survive in such an expensive city as Hamburg. But Petra refuses to accept such circumstances – she belongs to a new generation of "seniors" who believe that life does not end with old age. She sees early retirement as the beginning of a new chapter in life, decides to leave everything behind and move to Eastern Europe.
---
Magic and me
/ 57' 40'' 
Production company: Za media d.o.o.
Directed by: Milina Trišić, Dušan Vojvodić
Produced by: Ana Vojvodić
Can the famous Vlah magic really change people's fate? Looking for the answer to that question, the auteurs will go down the road leading to unimaginable revelations…
* World premiere
---
Recipe For Hate
/81' 10'' 
Production company: Fabrika filma
Directed and produced by: Filip Čolović
The director's deep personal confession about the loss of his brother, who was brutally killed in a fight in front of a Belgrade floating club. Through this and other similar cases in which people were killed in various ways and without any reason, the director explores the roots of senseless violence. A documentary about how hatred is created and spread and how we, as a society, quickly accepted the violence that surrounds us.
---
Zaceli me / Hold Me Right
/ 74'
Srbija, SAD / Serbia, USA
Režija i produkcija / Directed and produced by: Danijela Štajnfeld
Produkcijska kuća / Production company: Hold Me Right LLC
Kontakt / Contact: holdmerightfilm@gmail.com
Intimna mapa satkana od posledica traume seksualnog zlostavljanja iz perspektiva nekoliko žrtava i zločinaca. Film otkriva kompleksne reakcije na traumu, reakciju društva na žrtve i na silovatelje, te nudi putanju ka zaceljenju, uprkos stigmi vezanoj za najčešće prećutane zločine.
An intimate map is woven from the consequences of the trauma of sexual abuse from the point of view of several victims and criminals. The film reveals complex reactions to trauma, society's response to victims and rapists, and offers a path to healing, despite the stigma associated with the crimes that remain largely unspoken.
---
I Pledge
/ 86' 
Production company: MONTAGE
Directed by: Nikola Dragović
Produced by: Predrag Bambić
Personal story of Igor and his military service in war-torn Varaždin in 1991. Igor returns from the war with scars that will probably never heal.
*Regional premiere